Many businesses need long-term storage for their goods, but it's likely not feasible to build your own storage facility. Instead, you want a reliable and trustworthy establishment to control the storage logistics and monitoring. That's why Central Florida Freezer is the most capable ambient storage facility in Central Florida. Clients trust us with all of their dry storage needs because we guarantee: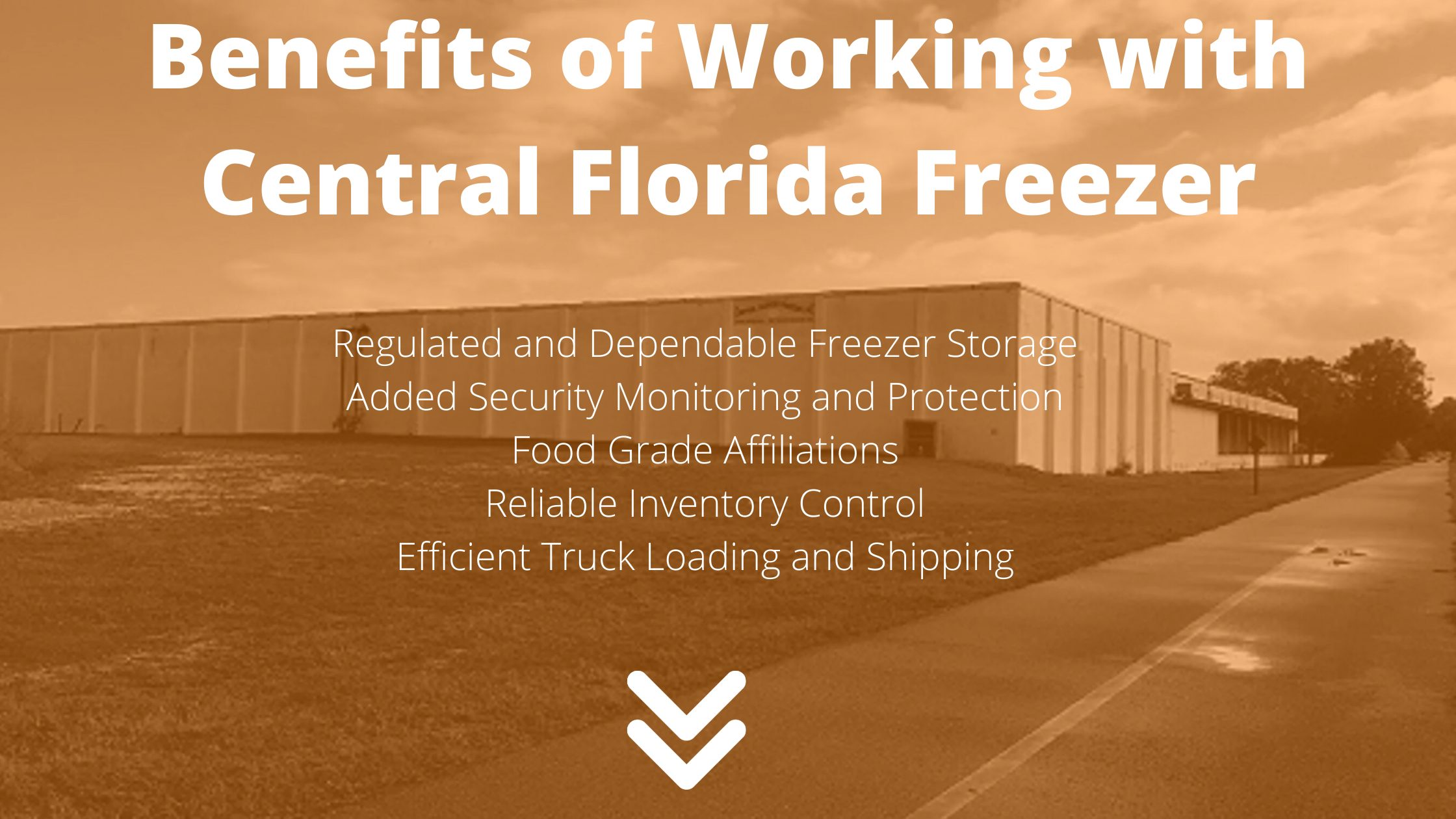 Dry Storage Warehouse Benefits
Better Quality Ambient Storage System: We make it easy to store as much or as little ambient inventory as necessary — here at Central Florida Freezer our convenient location features over five million cubic feet of clean, organized, and accessible storage space. As an added bonus, our dry storage facility is constantly temperature-controlled to guarantee the quality of your products and inventory. We can store pet food, fruit peels, and more. To ensure this exceptional temperature control during frequent Florida tropical storms or hurricanes where power outages may occur, our facility is equipped with a top-notch backup generator to provide seamless and reliable control over your inventory.
Inventory Control Services: Keeping accurate accounts of your inventory can be time-consuming and tricky, but at Central Florida Freezer we provide inventory services for all of our clients. Once you've placed inventory at our storage facility, we can also assist you in shipping product directly to wholesalers.
Secure Storage Facility: By storing your inventory with us, you never have to worry about the security of your goods. At our storage facility, we utilize the best warehouse management software available with a continuous web stream of your inventory. We also have 24-hour video surveillance of our storage facility area and keep onsite security to guarantee your peace of mind.
Food-Grade Storage: We always ensure your products are stored in a top-notch, clean and regulated facility. Because food safety is our top priority, we maintain an ongoing affiliation with the American Frozen Food Institute, the International Association of Refrigerated Warehouses and the National Association State Department of Agriculture, among many others.
Efficient Truck Loading and Shipping: For our customers' convenience, our facility is better equipped for truck loading. We provide cross-docking capabilities, so you can load and unload trucks at one convenient time. We pride ourselves on our truck loading services being the most efficient, fastest, and better prepared than other comparable storage facilities in the area. Our dry storage and transportation services also offers the ability to ship inventory to consumers or wholesalers directly from the warehouse.
Trust Our Exceptional Dry Storage Warehouse in Florida
With the most competitive rates and modern storage facility in Central Florida, trust Central Florida Freezer with all of your dry storage needs. Our trained and reliable staff is dedicated to being the leaders in the warehouse storage industry, and our facility has received superior ranking marks during food storage audits. We also make it easy for businesses to store their inventory with us because we offer constant monitoring as well as a secure storage facility featuring temperature-control and an advanced inventory management system. We even provide simple and reliable trucking and shipment options as well as 3PL services.
To learn more about our ambient storage facility, speak to one of our team members at 352-575-9988 or complete our online form to request a price quote.