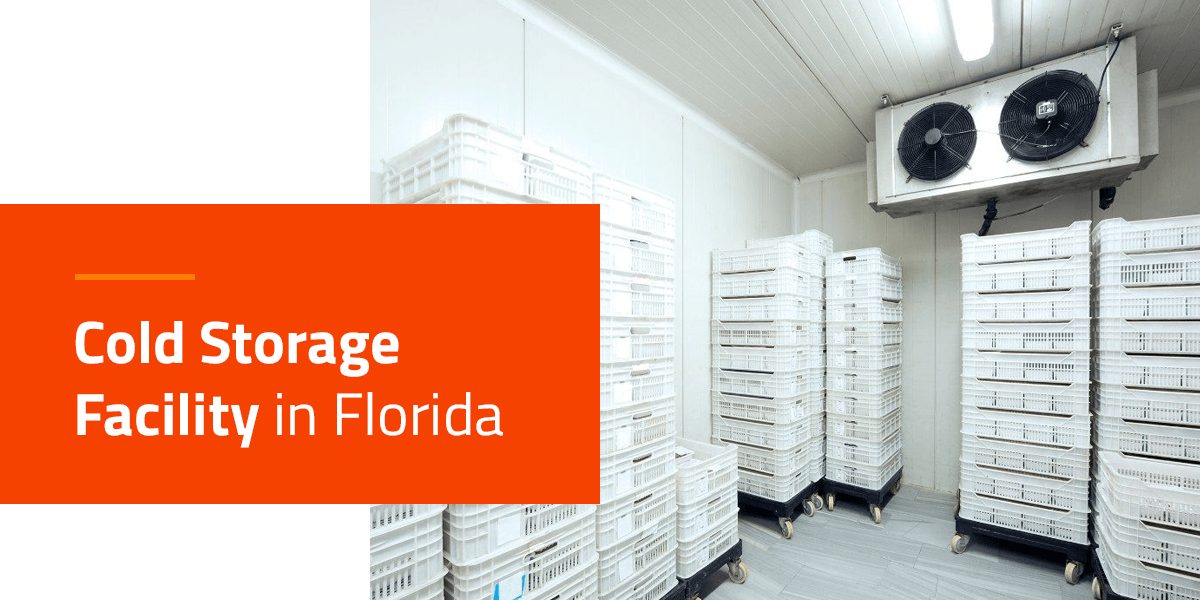 What is A Cold Storage Facilty?
When your food products need the optimal cold temperature, the ideal balance between freezing and room temperature, trust the modern cold storage facility of Central Florida Freezer. Some products need to be stored in temperature-controlled environments to extend shelf life and maintain high quality.
Our refrigerated storage facility utilizes precise, state-of-the-art equipment to maintain a low temperature. Cold storage is primarily used for agricultural and dairy products, and at Central Florida Freezer, we store a lot of fresh produce including eggs, vegetables, cheese, fruits like blueberries and oranges, seafood, water, and juice.
Benefits of a Cold Storage Warehouse in Florida
As a business owner, you may require that your goods be stored at precise temperatures to avoid spoilage and maintain their high quality. You may have considered chest freezers or walk-in rooms, but using a professional cold storage facility offers your business flexibility, space, and reliability:
Range of Uses: Many refrigerated storage warehouses have temperature adjustments to account for a range of functions and uses. They maintain constant air temperature and are tightly sealed to ensure constant temperature, preventing spoilage and rot and increases the usability of perishable foods and other items.
Adjustable Temperature Control: The temperature of cold storage warehouse units can be easily changed if needed and the storage units are sealed and closely monitored to note any changes.
Customizable Solutions for Cold Storage: Depending on the size of your goods, many cold storage facilities offer adjustable cold units to accommodate different sizes, shapes, and temperature requirements.
Cold Storage for Plants and Agriculture Near You
If you're in the horticulture or agriculture industry, you know greenhouses aren't the only spaces essential for your plants' success. Plant cold storage is an excellent way to maximize the longevity of plants and reduce the amount of time needed to care for them.
Experience the following benefits with effective plant storage:
Plant Longevity: Prolong your plants' dormant season with designated cold storage space. Choose the temperature and humidity levels to protect your plants from decomposition, freezing, drying out or growing prematurely.
Extended Sales Season: By using cold storage of plants, you can increase plant shelf life and boost your sales season.
Saved Time: Cold storage offers various time-saving benefits for your business. You can prolong the transplanting phase to focus on priority plants and have more time to prepare the ground for your cold storage transplants. You can also save time with watering since your cold storage plants can thrive with minimal care.
Why Choose Central Florida Freezer For Cold Storage
Central Florida Freezer is one of the largest cold storage chains in the Central Florida area. We provide our customers with dependable, secure, and efficient storage options for all of their agricultural, dairy, or perishable food items. For all of our customers, we guarantee a modern facility featuring:
Better Quality and Secure Storage: Our entire cold storage warehouse is over five million cubic square feet, suitable for storing any items you may have large or small. We offer constant temperature control and have a backup generator in case of a power outage. Our facility uses the best warehouse management software and 24-hour surveillance to safely monitor your goods, and we utilize a staff of onsite security.
Inventory Control and Truck Loading Services: Central Florida Freezer is dedicated to becoming a partner in your supply chain. To properly account for all of your goods, we offer advanced inventory control services, and our trucking services are fast, efficient, and prepared for any delivery and drop-off needs you have. With our 3PL services, our trucks can even ship directly from the warehouse to your consumers or wholesalers.
Food-Grade Affiliations: Food safety is our top priority. We maintain a regulated and clean facility, which is why we have affiliations with the International Dairy Foods Association, the National Frozen and Refrigerated Foods Association, and the U.S. Poultry and Eggs Association, among other notable organizations.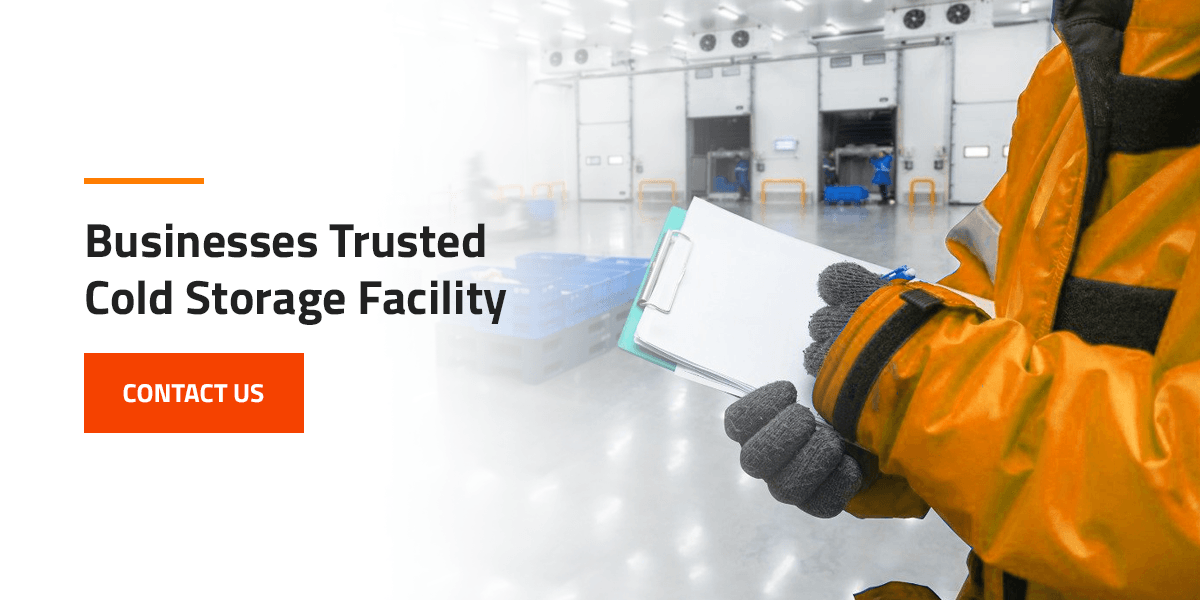 Businesses Trusted Cold Storage Warehouse
To ensure your products stay cool, trust the cold storage experts at Central Florida Freezer. We pride ourselves on serving the Orlando area, offering competitive pricing, and providing a variety of storage options while assisting business organizations with inventory management. Contact us today to learn more about our Florida cold storage facility options and services. Get a quote by filling out our form or calling us at 352-575-9988.